About trading business
We are developing a business related to the sale and dissemination of organic agricultural materials and the import of wood chips and pellets in Vietnam. Acacia chips for papermaking can secure 1 million BDMT annually, and Eucalyptus chips can secure 400,000 BDMT annually. We will be able to secure 2 million tons of acacia pellets for fuel annually.
「ARROWFIELD VIETNAM CO.,LTD」We have established a joint venture in Hanoi, Vietnam, in June 2016 and have been making efforts to contribute to the development of Vietnamese agriculture, starting with the signing of an agreement with the Vietnam Farmers Association in May 2017.
In January 2019, we started trading with Vin Eco, an agricultural corporation of Vingroup, Vietnam's largest conglomerate. With the motto of safety and security, we import a large amount of Chinese cabbage, carrots, asparagus, and other fresh vegetables cultivated on farms that have acquired the world certification G-GAP, starting with cabbage.(G-GAP=Good Agricultural Practic:Good agricultural practice)(Suspended due to the impact of COVID-19)
Sales / export related business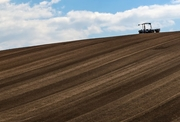 We sell and export organic agricultural materials and Japanese seedlings that enable the production and provision of "safe and secure fruits and vegetables" both inside and outside Japan.
Currently, in particular, we are exporting organic agricultural materials (plant activators, ABANT, organic calcium agents, etc.) and Japanese seedlings, etc. to Vietnam agriculture, and are also focusing on other agricultural technical guidance.
Import-related business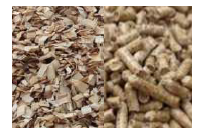 We will provide "safe and secure fruits and vegetables" produced in Vietnam with organic agricultural materials that are low in pesticides or pesticide-free and do not use any chemical fertilizers, both inside and outside Vietnam. (Temporarily suspended due to COVID-19)
We will also provide Vietnamese acacia and eucalyptus wood chips and acacia wood pellets, which are ideal for power generation fuels and papermaking raw materials.
Agricultural consulting business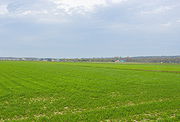 We produce from production to sales with the motto of safe and secure fruits and vegetables.
Providing Japanese seeds and seedlings, organic agricultural materials, fermenting agents, organic calcium agents, etc.
Technical guidance and support for organic farming
Providing sales destinations for crops (Japan, Thailand, etc.)
what's new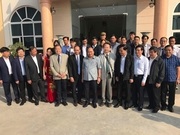 The following request was made by Vietnam's Prime Minister Hook (current President of the People's Republic of China) who visited the Haizon Process Center on April 9, 2018.
tell us Japanese agricultural technology.
ask to cooperate in the production of safe and secure agricultural products.
ask to cooperate in increasing production varieties, production volume, and export volume.
ask to secure a specific sales destination for the produced crops with Japanese technical guidance.
(
画像
)
Joint Venture Information(Viet Nam)
In June 2016, we established a 90% -owned joint venture "ARROW FIELD VIETNAM CO., LTD" in Hanoi, Vietnam.
※In May 2018, we increased our ratio to 99%.
Established: 13th June, 2016
name: ARROWFIELD VIETNAM CO.,LTD
Capital: 90,000USD
Purpose: Sales and dissemination of organic agricultural materials in Vietnam, export of vegetables, wood chips & pellets to Japan
what's new